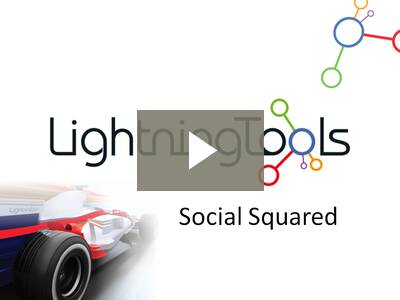 Social Squared is a replacement for the SharePoint Out-of-the-Box discussion list. The SharePoint discussion list does not provide what is now expected from an internet based forum. Social Squared provides a powerful fully featured forum tool within SharePoint.
Social Squared is easily branded to suit your environment and stores its content in a Microsoft SQL database to provide ultimate performance when your organization needs a Forum tool capable of handling thousands of users and posts.
Creating posts is easy and powerful. We provide a full rich text editing environment with the ability to format text, insert images or videos, emoticons, and file attachments.
When replying to posts, you can reply using the forum tool or also via email which enables you to easily create posts and reply to them from a hand-held device or tablet.
Ratings, Voting, Make Sticky, and Locking are amongst some of the features that Social Squared provides to forum users.
Social Squared comes with its own reporting tool and allows moderators to be able to report on how many posts are being created across all the forums or forum groups. Using the reporting functionality you can find out who replies most, who creates the most posts, or also which is the most popular forum.


The forum setting are available via the Site Settings within the Team Site hosting the Social Squared Web Part. Within the Site Settings you can configure who your moderators are, create new forums and forum groups, configure user profiles, and set reputation scores amongst many other settings.
You can search a Social Squared forum in one of two ways. You can enable the Social Squared Search which provides a built in search within the Web Part which allows you to search on keywords, and also refine your search by Author, From and To. If you want the posts to be returned via your SharePoint Search or FAST Search, you can configure Business Connectivity Services to crawl the Social Squared Microsoft SQL database.
Comparison of Social Squared vs. SharePoint Discussion Board
| Feature | Social Squared | SharePoint 2013 Discussion List | SharePoint 2010 Discussion List |
| --- | --- | --- | --- |
| Data Store | SQL Database | SharePoint List | SharePoint List |
| Forum Notifications (Alerts) | | | |
| Localization Support | | | |
| Post voting | | | |
| Mark post as answer | | | |
| Topic Rating | | | |
| RSS Feed | | | |
| Lock Topics | | | |
| Sticky Topics | | | |
| Tagging – Custom | | | |
| Move topics between forums | | | |
| Archive to separate Knowledgebase | | | |
| Featured Posts | | | |
| See followers | | | |
| Post Attachments | Multiple | Multiple | Multiple |
| Post sorting | | | |
| Code syntax highlighting | | | |
| Reply via Email | | | |
| Create Topic via Email | | | |
| Customizable CSS, Images and ASCX controls | | | |
| Tagging – Metadata Term Store | | | |
| Reports | | | |
| User Reputation \ Gamification | | | |
| Reply with quote | | | |
| Report Abuse functionality | | | |
| Alias \ Nickname support | | | |
| Right to Left language support | | | |
| Forum Groups | | | |
| Integrated Search | | | |
| BCS Search | | N/A | N/A |
| Follow users | | | |
| Email subscription management | | | |
| Featured Posts | | | |
| Customizable Email template | | Requires Development | |
| Notification Digest | | | |
| MySite Profile integration | | | |
| Enforce Terms and Conditions | | | |
| Anonymous Access | | | |
| Active User Web Part | | | |
| Tag Cloud Web Part | | | |
| Recent Activity view | | | |
| Attachment restriction settings | | | |
| Email subject filtering | | | |
| Accessibility Support | | | |
| Original Post \ Moderator easy identification | | | |