Lightning Tools has released  SharePoint 2013 Social Squared: https://lightningtools.com/products/social-squared-2013/
Social Squared is a SharePoint Discussion Forum tool which provides all of the social features that are required by today's organizations. Social Squared 2013 is available for SharePoint Foundations 2013 and above. You therefore don't need SharePoint 2013 Enterprise Server to benefit from features such as: Moderation, Voting, Ratings, Abuse Reporting, Gamification and more.
New for Social Squared 2013 is the Newsfeed integration allowing users to see posts that have been created by people that they follow, as well as allowing you to display Social Squared posts on your own Newsfeed.
Watch the video to see it in action: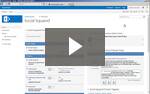 To download a fully functional trial:
Social Squared 2013: https://lightningtools.com/products/social-squared-2013/
Social Squared 2010: https://lightningtools.com/products/social-squared/
<Brett/>
---