In this video, we will look at how to extend your trial license key or apply a purchased license key to Lightning Forms SPFx.
Steps for applying a license key
Navigate to a list in your SharePoint environment.
On the List View Ribbon, select Lightning Forms Customization Dialog.
On the dialog window, click on Open license panel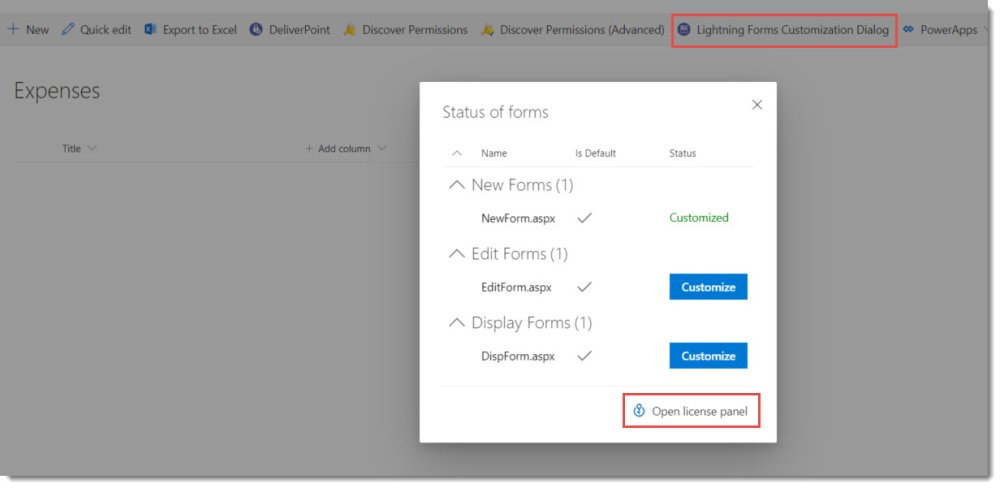 Enter the License key, Organization, Email, and User Name .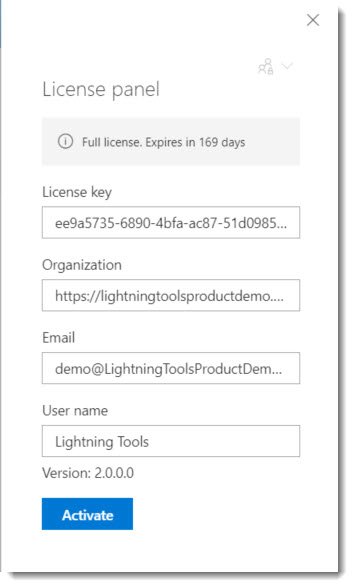 Click Activate.
If you have any issues, need to obtain a trial extension license key, or want to purchase a license key, please contact sales@lightningtools.com.