In this video, we will explain how to extend your trial license key or apply a purchased license key to DeliverPoint SPFx.
STEPS FOR APPLYING A LICENSE KEY
Navigate to the page containing the web part.
Click on the Edit page button located on the upper right side.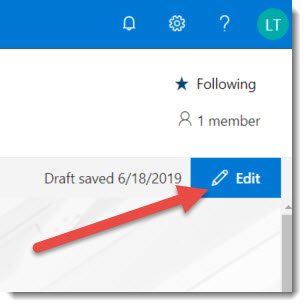 Hover your mouse over the DeliverPoint web part and on the left hand side, click on the Edit web part button.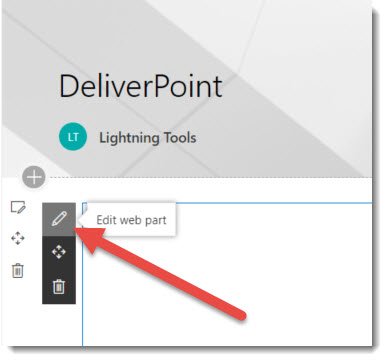 The Edit Web Part pane will appear on the right side. Paste the license key into the License Key field, and fill in the additional fields for Email (i.e. owner@company.onmicrosoft.com), Organization (URL of site), and User Name.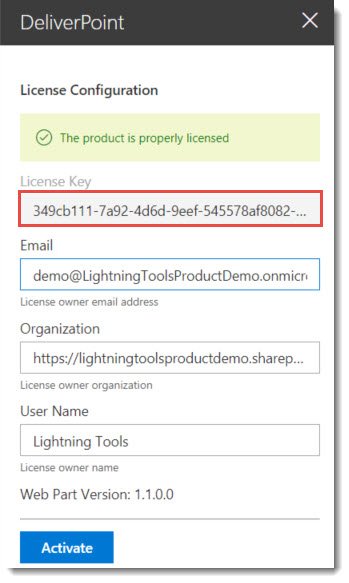 Click Activate.
If you have any issues, need to obtain a trial extension license key, or want to purchase a license key, please contact sales@lightningtools.com.